P R O B L E M
Create memorable brand + identity for a new brewery in South Lake Tahoe, California.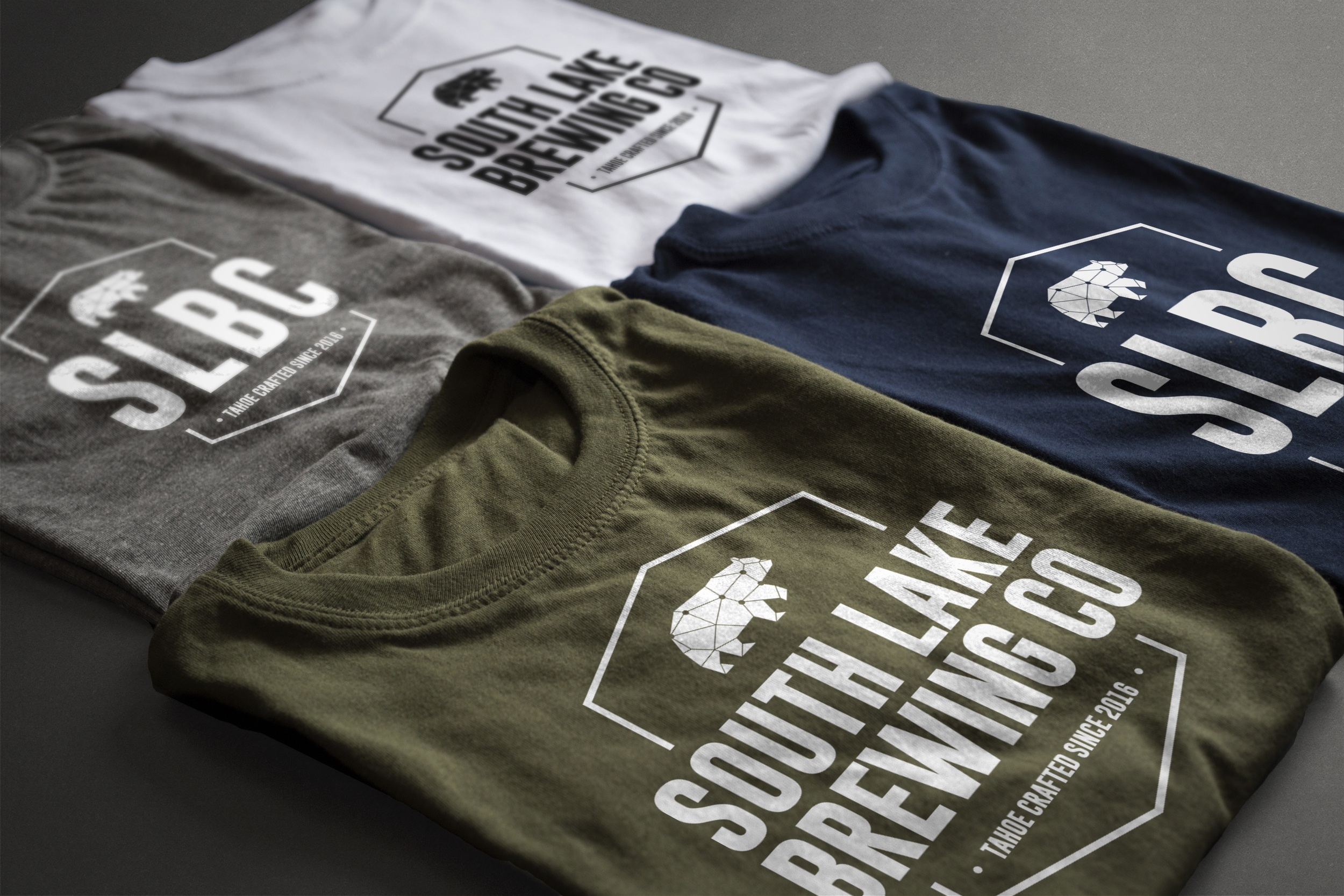 S T R A T E G Y
We find it important to immerse ourself in large branding projects before the creativity begins. During this process, we joined the owners Chris + Nicole at their investor meetings, enjoyed their hand crafted beers with community members, and joined them on tours of their newly purchased and converted brewery building.
We found inspiration in the refreshing Tahoe evenings, where we could see the star constellation Ursa Major. Ursa Major is also known as the "Great Bear". The bears in Tahoe represent a community in which all walks of life are welcome.
S O L U T I O N
The brand needed to be bold, but still approachable. It needed to have a Tahoe essence, and story. Bear images are used frequently in Tahoe for businesses, but are only portrayed in one way - a sillhouette. We knew that using a bear image would instantly get us recognized as a Tahoe business, but how would we create this in a diff erent way? To speak to the modern brewery, we used a geometric take on the bear - where we would strategically place Ursa Major inside the geometrical lines.

This would be placed with an easy to read and bold font. We knew that we would be designing cans in the future, so we created the full logo within a hexagon that would fit perfectly on the front of a can, as well as on other marketing materials.
The logo was created to either be shown in dark grey or white. It would be placed against bold and beautiful images of the Tahoe area for contrast, and continuation of their local love and story.
R E S U L T S
This bear/consultation logo was a hit - and has now become the mascot of South Lake Brewing Company. The "Bear" also known as "The Bär" (German, because beer duh.) is recognized instantly by most of Lake Tahoe Residents. The bear even has it's own beer club, "The Bär Society" that gives you discounted prices on beer and merchandise. In two years, South Lake Brewing Company has grown from 5 beers on tap, to now 22 beers rotating on tap, and 8 canned beers with their own unique designs for each beer.